RAIN STORMS ARE VERY DANGEROUS IN THE PHILIPPINE!
THESE STORMS USUALLY TRACE ALONG THE EDGE OF DEEP UNDERGROUND TRENCHES BUT RARELY EVER GET A NOTICE THAT A STORM IS ON THE WAY!
CURRENT STORM WARNING
AS WE SPEAK RIGHT NOW… BACOLOD IN NEGROES OCCIDENCTAL IS EXPERIENCING LARGE FLOODS DUE TO A VERY HEAVY RAIN STORM. IF SUCH A STORM HITS DUMAGUETE STUDIO APARTMENTS
WE ARE ALREADY PREPARED AND KNOW HOW TO TRUNE THE STORM AWAY!
ARE YOU

LOOKING for an apartment in Dumaguete to rent? if so you must be

INFORMED

that earthquakes occur often in the philippines and these event kill lots of people… do not allow yourself to be trapped by an earthquake! There are ways we can show you how to avoid such danger! Now click and look at the link below!
click the link above to see a long list of earthquake destroyed buildings in the philippines. This list includes rental apartments built UP above an underground
Faultline. And here is the problem… most builders do not know how the make

AN APARTMENT BUILDING

safe especially apartments built on or near an underground Faultline
NOW READ BELOW


DUMAGUETE STUDIO APARTMENTS IN BARANGAY CANDAUAY IS THE MOST SAFE APARTMENT BUILDING IN DUMAGUETE AND THERE IS A GOOD REASON WHY! THE OWNER, A FORMER SEA CAPTAIN WHO'S SHIP WAS HIT MANY TIMES BY EARTHQUAKES AT SEA. THESE QUAKES MOSTLY OCURRED ALONG A SUBMERGED FAULT LINE BURIED IN THE SEA FLOOR. FOR THIS REASON THIS CAPTAIN USED HIS GOVERMENT CHARTS AND LEARNED TO STEER AWAY FROM ANY SUBMERGED FAULT LINES AT SEA OR EVEN ON LAND!
A NEW APARTMENT BUILDER MUST AVOID BUILDING ABOVE AN UNDERGROUD SEISMIC FAULT LINE BUT MOST DON'T KNOW IT!
AND TO MAKE MATTERS WORSE THEY DON'T KNOW HOW TO FIND THE EVIDENCE INDICATING THAT THEY BUILT THEIR APARTMENT BUILDING ON DANGEROUS FAULTLINE BELOW THEM!
HERE'S ANOUTHER FACT EARTHQUAKES OCCUR BY SURPRIZE BELOW ANY APARTMENT BUILDING BUILT IN AN AREA WHERE THE SOIL CONDITIONS ARE UNKNOWN! SUCH EVENTS ALONE FAULT LINES CAUSE THE HIGHEST DEATH TOLL IN THE PHILIPPINES!
THE PROBLEM IS THAT MOST APARTMENT BUILDERS NEVER KNEW HOW TO DETERMINE THE CONDITION OF THE GROUND BELOW!

The Top Ten Earthquake To Hit The Philippines ARE LISTED BELOW
1968 August 02 Casiguran Earthquake. …

1973 March 17 Ragay Gulf Earthquake. …

1983 August 17 Laoag Earthquake. …

1976 August 17 Moro Gulf Earthquake. …

1990 February 08 Bohol Earthquake.
There are lots of dangerous areas that get hit by storms and earthquakes often. But it is not as bad as I make it out to be below! I want to scare you a little just so you will rent from a relatively strong apartment building and not rent from a poorly constructed building just to save a few dollars! Your best bet is pick a strong building where the owner knows how to protect his tenants.
DUMAGUETE STUDIO APARTEMNTS PICTURED ABOVE IS THE CLEANEST MOST SAFE APARTMENTS IN DUMAGUETE! SINCE IT WAS BUILT IN 2007! THE OLD SEA CAPTAIN THAT BUILT IT HAS CONSTANTLY MADE SURE THAT THE GROUND BELOW HIS BUILDING WAS SUPER FIRM AND SUPER SAFE. THE CONCREATE HOLDING STRONG THIS BUILDING WAS FILLED WITH MANY HEAVY STEEL BARS AND BURIED DEEP
IT WAS EASY, ALL HE HAD TO DO WAS AVOID AREAS WHERE THE GROUND DID NOT SHOW ANY EVIDENCE SEISMIC ACTIVITY.
AS THE BEE GEES SONG GOES…
STAYING ALIVE IS YOUR MOST IMPORTANT CONCERN NOT PRICE
TO STAY ALIVE YOU MUST AVOID THE

FAST RUNNING

HEAVY SMOKED FILL TRAFFIC IN THE STREETS OF DOWNTOWN DUMAGUETE AND STAY OFF THE STREETS AT NIGHT WHEN THEIVES AND DRUNKS ARE DRIVING
AND ROAMING AROUND
ALSO BE AWARE THAT DUMAGUETE CITY HAS REPORTED MANY EARTHQUAKE RUMBLINGS IN THE DOWNTOWN AREA.

ARE THESE OFFSHORE

EVENTS OR ARE THEY NEAR SHORE EVENTS??
look below and view inside one of our apartments

located in barangay candau-ay 15 minutes away from the smoke filled heavy traffic in dumaguete city where earthquakes sometimes occur.
For booking call Marisa at
0927-716-6996 she speaks English and
Filipino
OR CALL DAVID AT 0927-320-2111 OR

EMAIL
DAVID AT
davidwms2012@gmail.com
IF YOU THINK ALL APARTMENTS IN DUMAGUETE ARE SAFE YOU ARE MAKING A SERIOUS MISTAKE. MOST APARTMENTS IN DUMAGUETE ARE NOT BUILT SAFE SIMPLY BECAUSE THEY CAN NOT RESIST SEVERE TYPHOONS, RAGING FLOODS AND

EARTHQUAKES

THAT OCUR OFTEN IN THE DUMAGUETE AREA AND IN OTHER NEARBY AREAS.

WHAT YOU MUST DO TO PROTECT YOURSELF IS LOCATE A STRONG WELL-BUILT APARTMENT BUILDING THAT IS TYPHOON-PROOF, FLOOD-PROOF, BURGLAR-PROOF, LIGHTNING-PROOF, AND EARTHQUAKE-PROOF! BUT SUCH A BUILDING IS VERY HARD TO FIND BECAUSE MOST APARTMENTS ARE BUILT ON THE CHEAP SIDE AND RENTED OUT CHEAP TO LOCALS. IT IS BEST FOR FORIEGNERS TO CHOOSE AN APARTMENT BUILDING LIKE THE ONE BELOW THAT WILL KEEP HIM STAY SAFE FROM THE WORSE DISASTER MOTHER NATURE HAS TO OFFER!
YOU WILL ALSO BE FULLY AMAZED WHEN THE CAPTAIN EXPLAINS ALL THE NEEDED INFORMATION THAT MAKES HIS BUILDING SUPER SAFE FOR YOU TO LIVE IN AS LONG AS YOU LIKE!
KEEP READING THIS PAGE AND YOU WILL SEE WHY SAFTEY IS NEEDED. THE PHILIPPINES TYPHOON SEASON IS NOW OPEN!

WHAT YOU SEE AND

READ BELOW IS REAL!

THIS

WEB-PAGE

IS MEANT TO INFORM NEW VISITORS TO DUMAGUETE SO THAT NEW VISTORS CAN SELECT A SUPER SAFE PLACE TO LIVE LONG BEFORE A RAGING TYPHOON OR NEARBY EARTHQUAKE OCCURS IS ONLY A FEW MILES OFFSHORE AND HEADED STRAIGHT FOR DUMAGUETE! REST ASSURED WHEN THIS HAPPENS ALL THE GROCERY STORES WILL BE PACKED FULL WITH VERY LITTLE FOOD LEFT TO BUY! BEST BET IS TO CHECK IN TO DUMAGUETE STUDIO APARTMENTS BEFORE THE TYPHOON HITS AND MAKE SURE YOU ARE STOCKED UP ON FOOD AND NECESSITIES!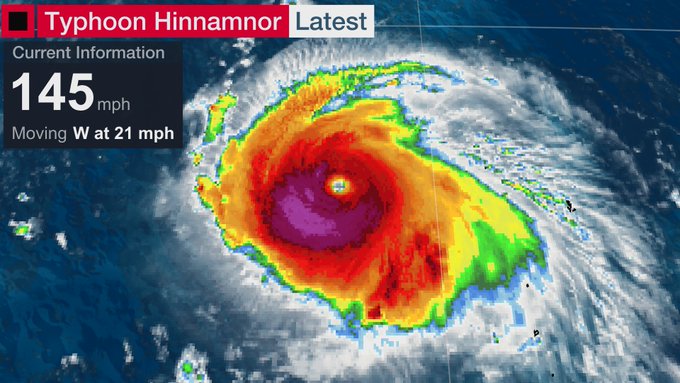 For booking info call Marisa at
0927-716-6996 she speaks English and Filipino
OR CALL DAVID AT 0927-320-2111 OR EMAIL DAVID AT davidwms2012@gmail.com
MOST APARTMENT OWNERS DON'T TELL NEW TENANTS THAT THE PHILIPPINES IS WELL KNOWN FOR DANGEROUS TYPHOONS AND SEVERRE FLOODS! SO WHATEVER YOU DO CLICK THE VIDEOS LINKED BELOW AND WATCH THEM FROM THE BEGINNING TO THE END. NO EARPHONES NEEDED! WHAT YOU WILL LEARN MAY SAVE YOUR LIFE! SO WATCH ALL THE VEDIO!
CLICK AND WATCH THIS VIDEO!
https://www.youtube.com/watch?v=WBXaK6fSqFY
CLICK AND WATCH MORE BELOW!
NOW YOU KNOW THE TRUTH. THIS MEANS YOU ALSOLUTELY MUST CHOOSE A SUPER SAFE APARTMENT TO LIVE IN! MAYBE THERE WILL BE A SUPER
TYPHOON
? OR MAYBE TWO SUPER
TYPHOONS?
ITS ALWAYS BEST TO PREPARE FOR THE WORSE BY MAKING SURE YOUR RENTAL APARTMENT IS SUPER SECURE AND FULLY FURNISHED WITH EVERY THING YOU COULD
POSSIBLY
NEED DURING A SERIOUS DISASTER! DON'T RENT A CHEAPO APARTMENT WITH NO THYPHOON OR FLOOD PROTECTION, ESPECIALLY IF THE OWNER DOES NOT STOCK EXTRA FOOD AND WATER FOR HIS TENANTS.
IF YOU PICK THE WRONG PLACE, IT MIGHT BE THE MOST DEADLY MISTAKE YOU WILL EVER MAKE!
Typhoon Odette departed dumaguete leaving 51 dead and 26 missing soles! The 26 missing soles were washed out into the ocean and ended up as shark bait!
https://www.pna.gov.ph/articles/1163217
THE MOST SAFE APARTMENT IN DUMAGUETE IS THE SUPER STRONG APARTMENT COMPLEX YOU SEE BELOW

.

THE BUILDING YOU SEE WAS BUILT
BY A RETIED SEA CAPTAIN THAT
HAS EXPERIENCED MANY TYPHOONS AND UNDERSEA EARTHQUAKES. HE SLOWLY BUILT DUMAGUETE STUDIO APARTMENTS TO MAKE SURE THAT HIS BUILDING WAS
INDESTRUCTIBLE AND
WOULD BE STANDING FOR 100 YEARS. HE ALSO MADE SURE HIS APARTMENT BUILDING WAS
TYPHOON-PROOF, FLOOD-PROOF, FIRE-PROOF, EARTHQUAKE-PROOF, LIGHTNING-PROOF,
AND BURGLAR-PROOF!
HE ALSO
STOCKS
EXTRA FOOD AND FRESH DRINKING WATER. HE EVEN BUILD A BACK UP WATER SYSTEM SO THAT YOU CAN TAKE A SHOWER EVEN DURING A
TYPHOON. YOU CAN ALSO JUMP IN THE POOL… BELIEVE IT OF NOT… OUR POOL IS A SAFE PLACE DURING A TYPHOON.
email: davidwms2012@gmail.com
STOP BY AND SEE WITH YOUR OWN EYES! THE SEA CAPTAIN WILL PROUDLY SHOW YOU ALL THE BUILT-IN BACKUP SAFETY FEATURES THAT HE BUILT INTO HIS APARTMENT COMPLEX NOW CONSIDERED THE SAFEST PLACE TO LIVE IN THE PHILIPPINES DURING A TYPHOON AND THE RENT STARTS AT ONLY $375 PER MONTH FOR THE FIRST FLOOR! AND $450 FOR THE SECOND FLOOR! COME BY AND PICK YOUR FLOOR!
For more booking info call Marisa at
0927-716-6996 she speaks English and Filipino
OR CALL DAVID AT 0927-320-2111

YOU WILL NOT FIND A MORE SAFE, SECURE AND BEAUTIFUL PLACE TO STAY!
READ WHY OUR BUILING IS STRONGER THAN OTHERS
This above super secure apartment complex is surrounded by a 16 foot high concrete wall all around with two super strong steel gates. The gates and the tall wall were specially designed and built to weaken strong typhoon winds and cause the wind and the rain to turn up towards the sky so that strong winds can do very little damage inside our walled compound. The tall concrete walls and steel gates also prevent flood waters that often run fast down the mountain from entering the compound so that your apartment stays nice and dry no matter how strong the
Typhoon
happens to be! The top of the wall also has a LIVE 220 volt wire running all around to keep burglars out.
SEE WITH YOUR OWN EYES! CATCH A TRYCYCLE TO BARANGAY CANDAUAY AND TELL THE DRIVER TO BRING YOU TO DUMAGUETE STUDIO APARTMENTS! WE ARE ONLY ABOUT 15 MINUTES UP THE MOUNTAIN AND JUST OUTSIDE OF DOWNTOWN. LOOK ON YOUR LEFT FOR THE BIG WHITE BUILDING. OUR IRON GATES ARE AT THE UPPER END OF THE ABOVE WALL. JUST RING THE BELL AND WE WILL OPEN THE GATES.
For more booking info call Marisa at
0927-716-6996 she speaks English and
Filipino
OR CALL DAVID AT 0927-320-2111
NOW CLICK BELOW AND READ EVERYTHING
The Owner of Dumaguete Studio Apartments built a 12″ wide by 12″ deep flood drainage ditch that runs all around the interior specially built to carry TYPHOON rain water out of the compound and into the storm drainage system just outside our building. There is no flooding inside our compound. Don't doubt what you read! Come by and the owner/builder will proudly show you all the safety features specially built to keep you safe no matter what mother natures does! You will be amazed at how well built and safe DUMAGUETE STUDIO APARTMENTS really is. We are by far the safest place to stay in Dumaguete!
THRE IS MORE: Naturally our competition is very jealous. They even have their friends post nasty comments about us on the internet. Nothing we can do but ignore them! We are also known to have removed many drunks and chain smokers. Chain smokers that hang out in bars can easily catch COVID, FLUE,
PNEUMONIA, and other illnesses and bring these
diseases
here to our apartments and maybe even spread them to our healthy tenants. We can not allow this! Many times when we remove an alcoholic chain smoker, they go online and write the most
honorable
review
usually
on TRIP
Advisor! As strange as it may seem, Trip Advisor thinks nasty reviews prove that all

there

reviews are honest reviews. How stupid and untrue!
OUR POOL AS VIEWED FROM OUR BACK SECURITY WALL IS A VERY SAFE PLACE DURING A
TYPHOON, THE BUILDING IN FRONT BREAKS THE WIND AND SO DOES THE TALL WALL AT THE BACK OF OUR PROPERTY
AND DON'T STOP READING AT THE TOP OF THE PAGE, READ ALL THE WAY DOWN SO YOU KNOW THE REAL DANGER YOU MIGHT GET INTO DURING A FLOODING TYPHOON!
At the time this building was built along the road in Barangay Candau-ay, nothing mattered more to the owner/builder than to make sure that his guests stay healthy, unharmed, and alive no matter what mother nature had in mind! The American owner builder is a former sea captain who has survived many earthquakes at sea and lots of severe typhoons. His years of experience taught him just how nasty mother nature can be. They also taught him that his most important job as a ship's captain was saving his crew! He now feels that his apartment building is his ship and his tenants are like his crew. Many former tenants have nicknamed these apartments as the USS CANDAU-AY!
The American owner's sense of responsibility is why he built his apartment building so strong that it could withstand all possible dangers for at least 100 years! Doubt me… come and look!
Nothing matters more to me than keeping my tenants SAFE and making sure they stay healthy and alive. My job is to protect you while you are here. Lots of tenants don't like me because I am quick to remove drunks and chain smokers. They can easily catch the flu, covid, or pneumonia at crowded downtown bars and bring these illnesses back to our apartment complex. A few beers in not a big issue nor is a class of wine, but getting drunk and chain smoking is not allowed simply because all chain smokers have weak and diseased lungs.
So the best advice for you during the typhoon season is to rent from the safest building in the Philippines especially since our rent starts at only $350 per month for the third floor, $450 for the second floor, and $375 for the first floor.
'Super-typhoon' Hinnamnor is set to hit the Philippines
Category 5 super typhoon packs winds extending outwards up to 320 km/h
Manila: Tropical cyclone Hinnamor, currently moving in north-west Pacific as a Category 5 "super typhoon", is expected to hit land in the Philippines on Wednesday night, according to weathermen.
Hinnamnor is seen packing typhoon-force winds extending outwards up to 320 km from center, the Philippine Atmospheric Geophysical Astronomical Services Administration (Pagasa) reported Tuesday that Hinnamnor is currently moving 30 km/h to the west.
A Category 5 typhoon, the highest classification in the scale, consists of storms with sustained winds of at least 157 mph (233 km/h).
Currently as a tropical cyclone, satellite data shows Hinnamnor packs gusts of up to 205 km/h. It is forecast to make landfall in the Philippine Area of Responsibility (PAR) by Wednesday evening after maintaining strength as it moves west, according to the Pagasa.
Once inside the Philippines, the tropical cyclone will be given the domestic name "Gardo".
Pagasa said 11 am Tuesday, Hinnamnor's eye was last observed at the extreme Northern Luzon region (26.8°N, 136.7°E), according to a state weather bureau bulletin.
It has a core pressure of 945 hPa, maximum sustained winds of 165 km/h around the center, and gustiness of up to 205 km/h.
What makes the Philippines so prone to typhoons?
WHAT MAKES THE PHILIPPINES SO DANGERS?
The island-nation sits at a boundary of the earth's major tectonic plates while a huge part of its territory straddles the world's notorious "typhoon belt".
Result: The archipelago, beautiful in its own right and spread across 7,641 islands in the north-western Pacific, is hit by typhoons (and floods), landslides, earthquakes, volcanic eruptions — and droughts — on a regular basis.
Every year, up to 20 storms are hurled from vast Pacific to the Asian country. Some of them hit land directly, leaving a trail of devastation: at least 60% of the country's total land area — nearly 300,000 km2 (116,000 square miles), a place larger than either Arizona or Nevada — is vulnerable to these monstrous tropical cyclones.
The location of the archipelago along the path of the tropical storms coming in from the planet's biggest ocean, plus its located in the so-called "Ring of Fire" account for the higher frequency of these natural disaster triggers.
Why is it called the "typhoon belt"?
The term typhoon belt refers to a massive region in the west Pacific Ocean, which at 165 million km2, can fit all continents on the planet.
For more booking info call Marisa at
0927-716-6996 she speaks English and Filipino
OR CALL DAVID AT 0927-320-2111
This "belt", found in the western Pacific, is where nearly one-third of the world's tropical cyclones form. Typhoons usually move westward across the country, heading either north — or further west — as they go. Long-term climate data show that this area is not only the most active in the world, but also packs the most intense storms on the planet.
"Haiyan", called Yolanda in the Philippines, was the deadliest cyclone on record in the country, leaving more than 7,300 people dead or missing.
Typhoon kills many in Philippines
For more info email davidwms2012@gmail.com or call him at 63-0927-320-2111
DUMAGUETE STUDIO APARTMENTS FRONT VIEW OF THE MOST SAFE & SECURE APARTMENTS IN THE PHILIPPINES!
email davidwms2012@gmail.com
IF YOU STILL THINK THAT A CHEAPO APARTMENT IN THE PHILIPPINES IS A BETTER PLACE TO LIVE THEN OPEN THE LINK BELOW AND SEE WHAT HAPPENED WHEN A RECENT EARTHQUAKE STRUCK IN LUZON.
82,235 FAMILIES WERE MADE HOMELESS BY THIS QUAKE. BUILDINGS COLLAPSED AND KILLED MANY. CLICK ON EACH EARTHQUAKE LISTED AND SEE THE DESTRUCTION
CLICK THE LINK BELOW AND YOU WILL KNOW THE DANGER!
OPEN THE LINK BELOW AND LOOK AT ALL THE PICTURES AND THINK ABOUT THE FOLLOWING. STAYING ALIVE IS A MILLION TIMES MORE IMPORTANT THAN SAVING A FEW PESOS BY RENTING A CHEAPO APARTMENT. DO YOU REALLY WANT TO GAMBLE WITH YOU LIFE ON THE LINE?
CLICK BELOW AND READ ABOUT THE CURRENT TYPHOON FLORITA NOW SWEEPING ACROSS THE PHILIPPINES:
DUMAGUETE STUDIO APARTMENTS PICTURED BELOW WAS PURPOSELY BUILT TO BE BURGLAR PROOF, LIGHTNING PROOF, FLOOD PROOF, EARTHQUAKE PROOF, FIRE PROOF, AND TYPHOON PROOF. NOTHING WAS MORE IMPORTANT IN THE OWNER\S MIND THAN MAKING SURE HIS TENANTS STAYED HEALTHY AND ALIVE! DUMAGUETE STUDIO APARTMENTS IS THE SAFEST BUILDING IN THE PHILIPPINES!
BUT HOW DO YOU KNOW A SAFE APARTMENT FROM A DANGEROUS ONE? YOU DON'T KNOW UNLESS YOU ARE A LOCAL BUILDING CONTRACTOR. YOUR BEST BET IS TO VISIT DUMAGUETE STUDIO APARTMENTS AND ASK THE OWNER TO PROVE TO YOU WHY HIS APARTMENT BUILDING IS MUCH SAFER THAN OTHER APARTMENTS IN DUMAGUETE!
THE OWNER SPENT ALMOST ONE $MILLION TO MAKE SURE THAT HE HAD THE STRONGEST MOST SAFE AND SECURE BUILDING IN PHILIPPINE! BESIDES BEING STRUCTURALLY SOLID, THERE ARE SECURITY CAMERA'S ALL AROUND AND OUR 16 FOOT SECURITY WALL WAS TOPPED OFF WITH A BARE 220 VOLT WIRE RUNNING ALL AROUND. THE TALL WALL ACTS AS A WIND BREAKER AND PROTECTS US FROM TYPHOON DAMAGE. NO CROOK HAS THE NERVE TO CLIMB OVER OUR TALL WALL. AND NO CROOK HAS THE NERVE TO WALK NEAR OUR CAMERAS!

email davidwms2012@gmail.com

ALL THAT MATTERS IS STAYING ALIVE AND TO DO THAT MEANS YOU NEED TO RENT THE SAFEST APARTMENT YOU CAN FIND. SURE IT MIGHT NOT COME TRUE THAT AN EARTHQUAKE HITS YOUR CHEAPO APARTMENT. THE ODDS ARE IN YOUR FAVOR. BUT DO YOU REALLY WANT TO GAMBLE?
davidwms2012@gmail.com CLICK THE LINK BELOW
https://www.bing.com/search?q=email+dwms02%40yahoo.com&PC=U316&FORM=CHROMN